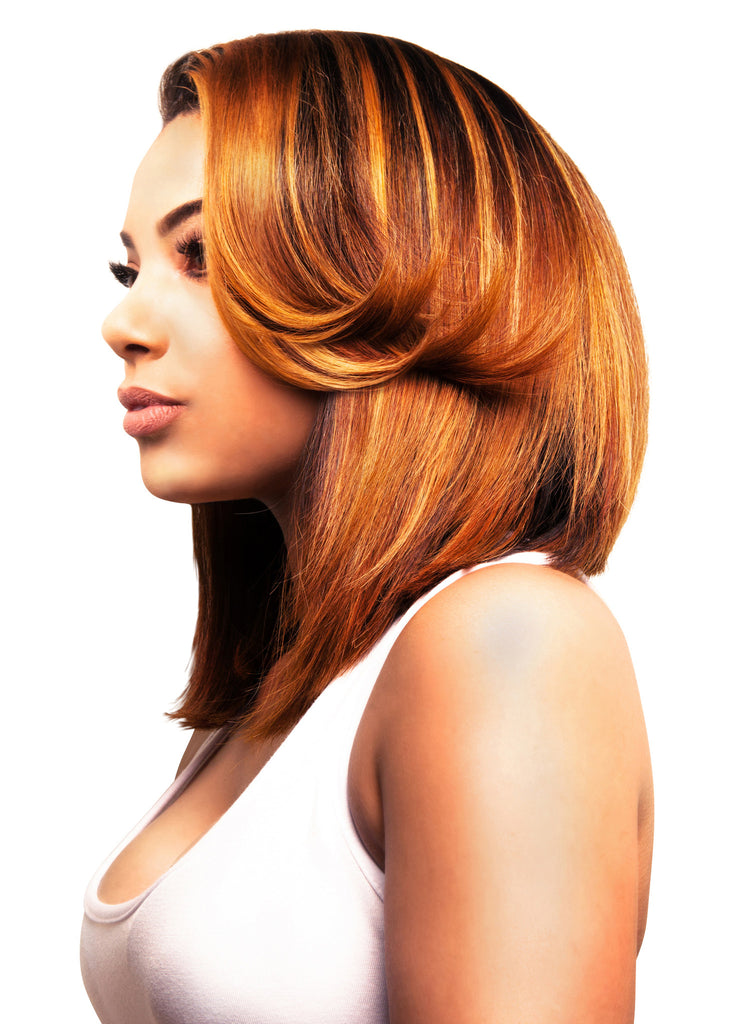 Virgin Cambodian Wigs
£370.00
Embrace the Wig.  Our Cambodian custom made wig collection features the most natural looking wigs in the market. The bonus? Wigs introduce a quick and far less committed style which eliminates those frequent salons trips with an easily changeable look.
Natural hair is protected from all those destructive heating tools and you look as fablouous as ever. Every wig is customized and handmade for each individual. Our wigs are made with 100% virgin unprocessed hair.
Embrace hair offers the best quality raw virgin hair on the market with the correct care and maintenance. Ours Wigs blend effortlessly with all hair textures. Our wigs can be worn to create any style or looks, it can be parted anywhere, giving you countless styling options to achieve your desired alist look.
Cambodian hair is the highest quality virgin hair extensions with a natural shine and luster throughout its lifetime. Our Cambodian hair is reusable for multiple applications and will last over 2 years with the correct aftercare and maintenance.
All our wigs can be styled as desired with heat appliances and coloured professionally.
Please note that intense exposure to heat and chemicals may potentially damage and alter the texture, you should always consult with a professional when colouring your Virgin hair, you hair is your beauty so protect it.
WIG DETAILS
1. Wigs are handmade and customised for each client. Once your order is placed we will contact you to confirm.
2.Your wigs will be created based on the preference you have selected.
3.Please allow 2 to 4 weeks to create your wig
4.This is a custom piece. All sales are final.
5. Wigs are made without a lace, lace closure or lace frontal based on your preference.

Bob-upart-wig
100% Cambodian hair , Double machine wefted hair, texture: straight, hair colour: Honey blonde with brown highlights, lace closure: 1 x 12 inch ( 4 x 4) ,hair length: 2 x 12 inch (200 grams) Unit includes elastic band and optional combs for added security

Sleek Straight Wig
100% Cambodian hair , Double machine wefted hair, texture: deep wave, hair colour: Copper, lace closure: 1 x 16 inch ( 4 x 4), hair length: 2 x 18 inch, 2 x 20inch (400 grams) Unit includes elastic band and optional combs for added security

Burgundy Lace Closure Wig
100% Cambodian hair , Double machine wefted hair, texture: body wave, hair colour: Burgundy, lace closure: 1 x 14 inch ( 4 x 4), hair length: 1 x 18 inch, 1 x 22 inch, 2 x 24 inch (400 grams) Unit includes elastic band and optional combs for added security

Copper Deep Wave Wig
100% Cambodian hair , Double machine wefted hair, texture: deep wave, hair colour: Copper, lace closure: 1 x 16 inch ( 4 x 4), hair length: 2 x 18 inch, 2 x 20inch (400 grams) Unit includes elastic band and optional combs for added security